Hi there everyone. I'm so excited to share my first layout for Citrus Twist. Here is a look at the October 2016 "Waverly" kit. I also got the Embellishment kit.
Scrapbook Kit
Embellishment kit
I was inspired by one of the patterned papers in the kit with tiny triangles. I decided to create a layout using this shape as main elements. I kept the triangles to the right and made sure to leave lots of white space. To soften the harsh straight lines of the triangles I broke them up by adding some scalloped punched out shapes and also placed the title over the largest triangle.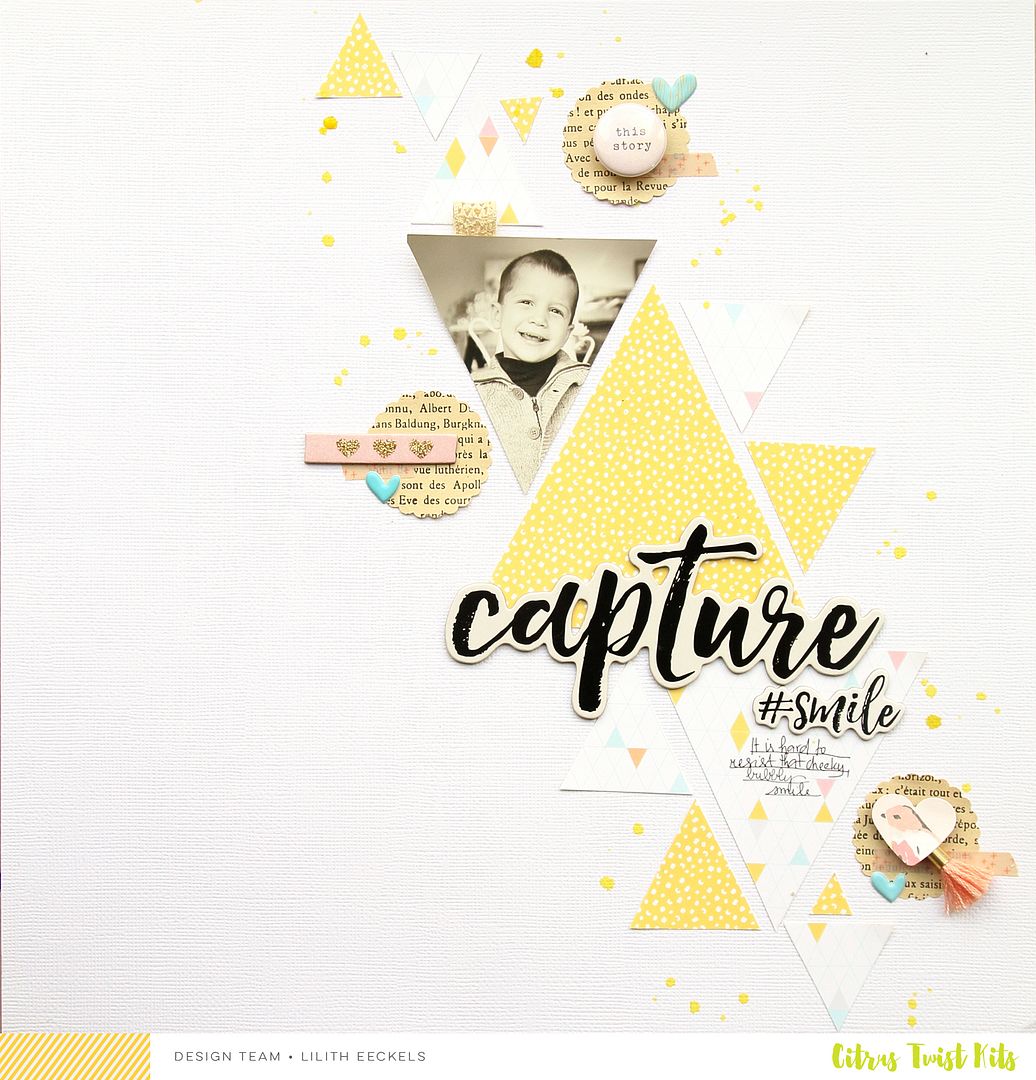 You can see all my work in the citrus twist gallery (although there isn't a lot just right now). I'll be uploading all my work there.
Thanks so much for stopping by.
Lilith