I'm back to share another layout with you which was published in Esprit Scrapbooing in an article I wrote using IZINK inks. I love playing with inks and creating fun effects. I kept the overall design simple and focused on creating a bright backdrop with inks. It is amazing to see how far one can go with very few supplies.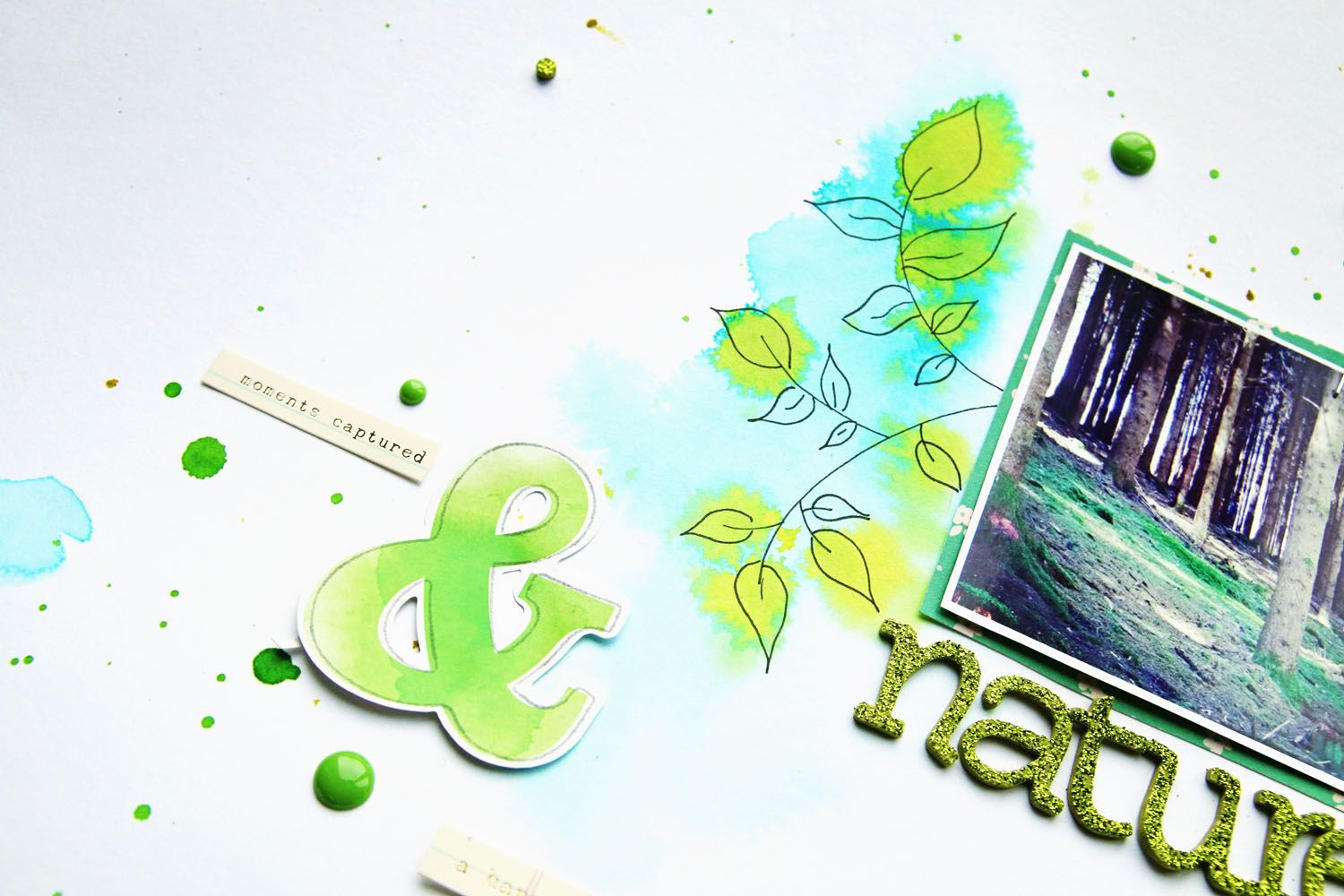 What are your go to supplies and can you create a layout using a minimun of products?
See you soon with some big fun news and happy scrapping.
SUPPLIES: