In scrapbooking there are motifs I love more than others. I have a soft spot for circles and HEARTS. I'd put them on every layout if I could. Today I wanted to share a layout I made using this shape.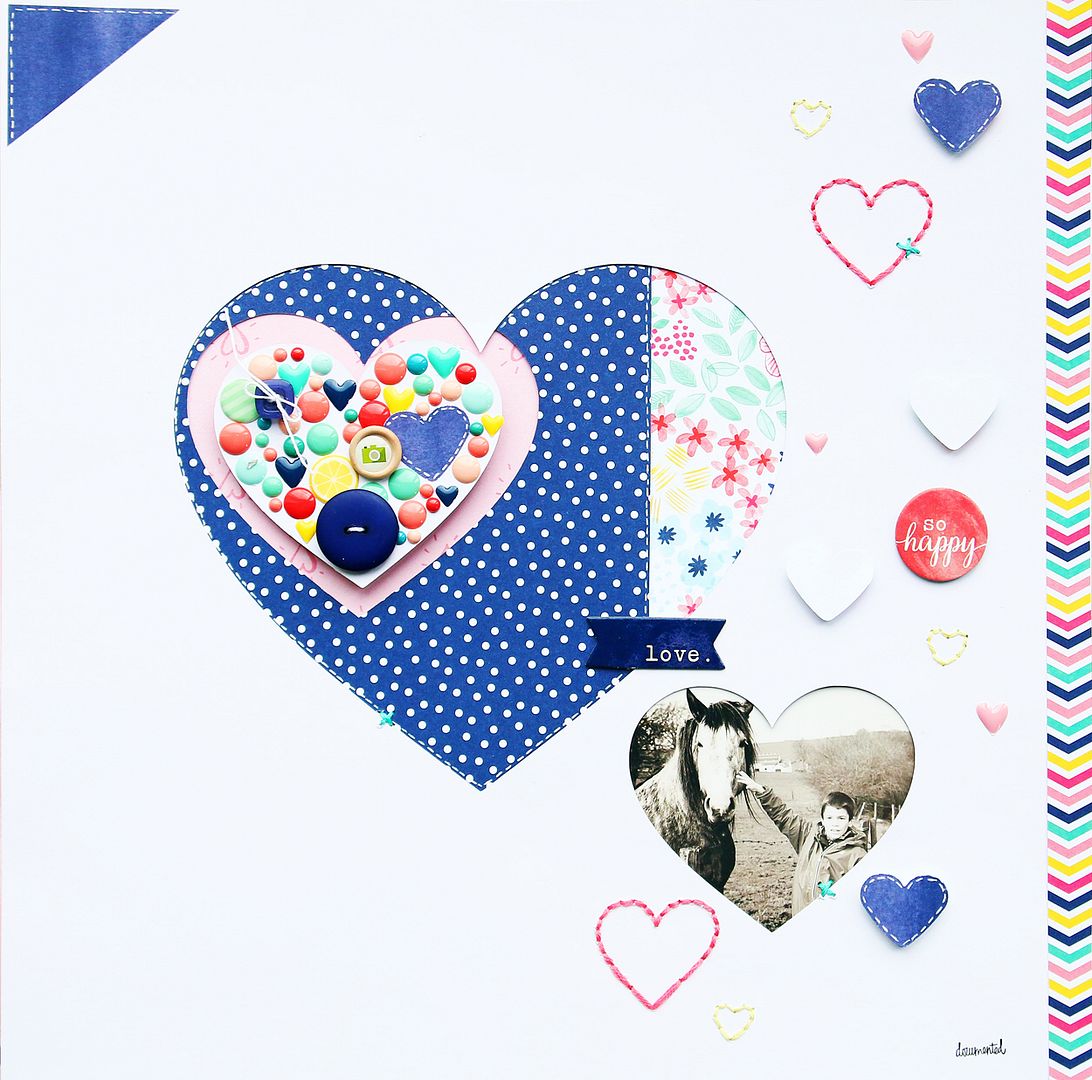 I starte by cutting out a large heart with my cameo and cut out some smaller one. Then I played around with them layering them and filling one in with button and enamel dots. I also added some stitched hearts. They were made with Amy Tangerine stitching templates. I still use these a lot and I think they are such fun to use.
I loved the blue patterned paper and decided it would be the main colour of the page. I really love the flow of this layout and that photo is so sweet.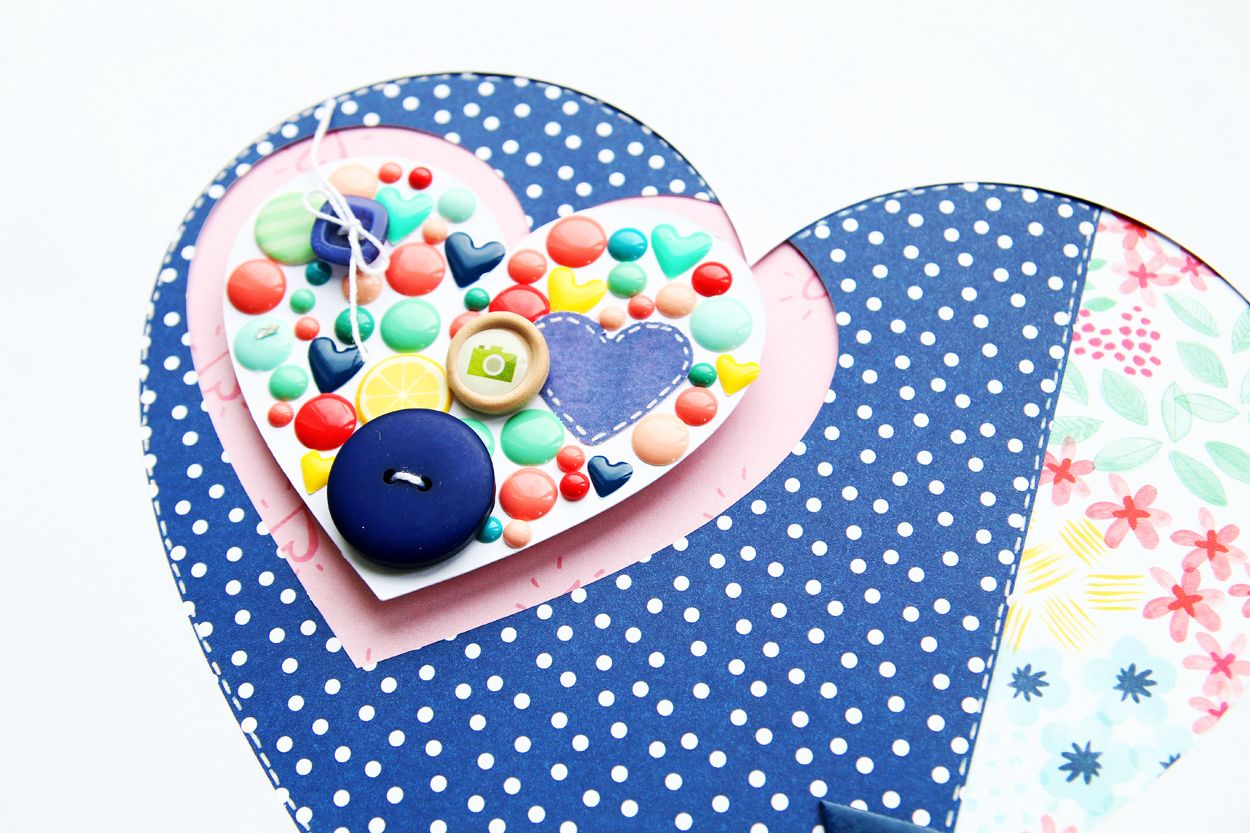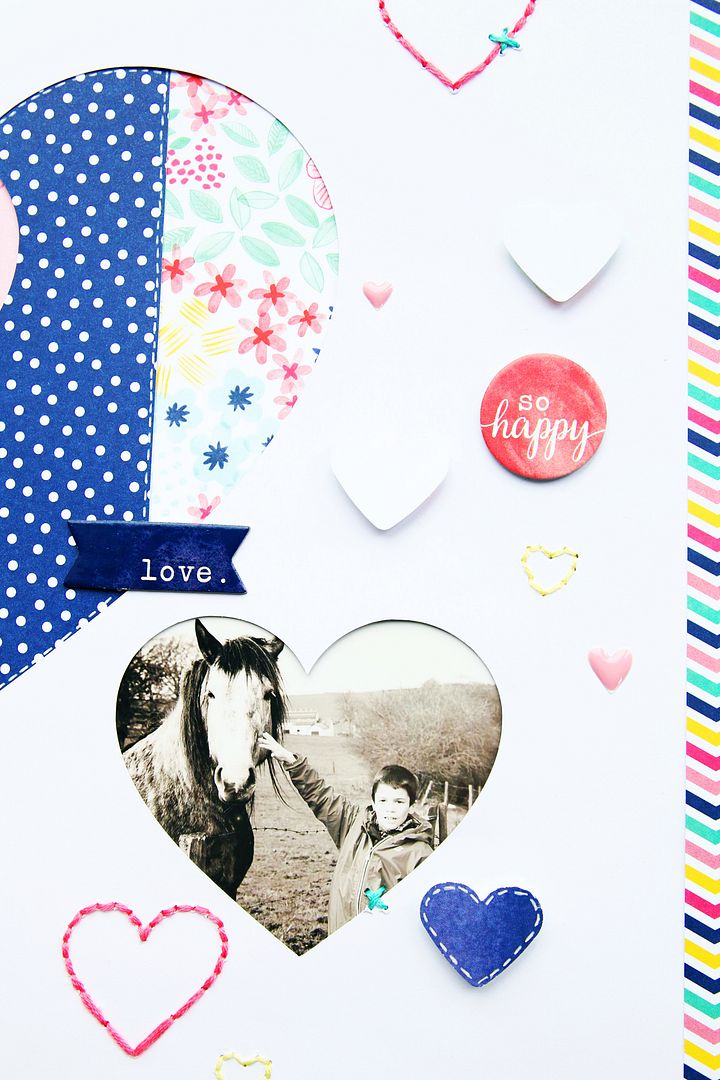 Pop by later on this week as I'll be sharing my first layout for Altenew.
Happy Scrapping.
Lilith